IS FIBER FOR YOU?
Fiber Optics has many advantages over conventional copper lines such as: Greater Bandwidth, Faster Speed, Travels Longer Distance, Increased Reliability, Thinner and Provides more flexibility for the future.
SECURITY SYSTEMS
Security Systems provide business owners the safety and security that they require. We offer a wide variety of security cameras and can customize a security solution to meet any business need.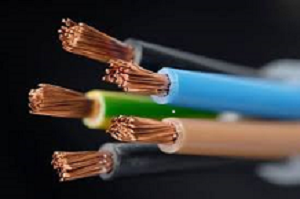 COPPER CABLING
Experienced with outside plant, aerial, underground, and inside-plant cabling.  We complete the entire cabling infrastructure from installation to termination, testing, and labeling.
Providing Telecommunication Services within Western PA and Surrounding Areas
International Brotherhood of Electrical Workers (IBEW)
BICSI – RCDD Certified Technician is on Staff
Services and Certifications